Realize Your Inner Power with Total Brain
An alarming 68% of employees are disengaged at work,1 and it could cost your organization $6,721/person/year in lost productivity.2 Is your organization ready to do something about it?
Empower your Employees
Your employees are your greatest asset, so what are you doing at your company to empower them? The Total Brain platform starts with a clinically validated digital brain assessment allowing you to assess, monitor, screen, and train the brain at the capacity level while increasing focus, mindfulness, resilience and positivity. Here's how employees at your organization can benefit from the Total Brain platform: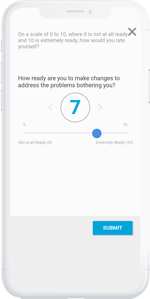 Take the Assessment
The 20 minute confidential and clinically validated assessment measures your current brain capacities and where you currently stand.
Analyze Your Results
Identify strengths, weaknesses, and potential health risks across 12 core brain capacities, and get recommended journeys on how you can improve.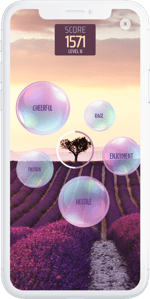 Train and Reassess
Take 15 minutes a day to train using a variety of exercises focusing on emotion, feeling, cognition, and self control. Reassess to track improvement!
Reduce Healthcare Costs at Your Organization

The cost of healthcare has skyrocketed over the past several years, and mental health claims are now among the top claims costs for many organizations. By training with Total Brain, employees at your company will start seeing an increase in productivity, while your organization will see a decrease in mental health risks. In fact, one of our customers reported a 38% reduction in mental health claims in just 2 months3, and our overall customer base averages a 7% increase in productivity of their workforce.
Evaluate your Employees Mental Health Risks

With aggregated reports of anonymous employee statistics, you can monitor and better understand your employees' brain performance and mental health risks. By analyzing these results, your organization can take action to create a healthier work environment for employees.
Request a Free Demo
Contact us for a demo and get a free baseline assessment of your company's brain performance and mental health risks.
1. Gallup News, January 2016
2. Harvard Business review, December 2010, "What's the hard return on employee wellness programs?"
3. A group analysis in a major U.S. healthcare company showed that, for its 25% most vulnerable population (those employees with the poorest sustained attention and anxiety scores), brain training corresponded with a 38% reduction in pharmaceutical claims,